Patient-Centered, Health Focused
"True wealth is having your health"
– Benjamin Franklin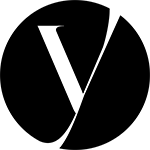 Internal and Functional Medicine
An Integrative Medical Practice
Successfully treating chronic illness requires expertise in all areas of medicine. At Your Private Physician, we combine the soundest, most sophisticated conventional medicine with suitable functional techniques so we can provide exceptional, comprehensive medical care.
A Restorative Philosophy
Our medicine goes beyond treating surface-level symptoms. To deliver improved health, we research underlying causes in depth.
We are private and exclusive. To guarantee the highest standard of care, we strictly limit patients to 200.
Because we are a private practice, we need not worry about meeting quotas or rushing appointments. Instead, we advocate for our patients and take time to understand them and study their concerns. As such, we strive to get to the root of a problem before administering treatment.
Health isn't just the absence of disease. It's the presence of fulfillment, peace of mind, and joy. Together, we'll cultivate a balanced and positive lifestyle that you enjoy for many years to come.
Everyone is different, and we know there are no one-size-fits-all solutions. Our treatment plans encompass a variety of studies and approaches, including:
Advanced Heart Disease Screening & Evaluation
Advanced Multi-Cancer Screening Grail Galleri Test
Core Values
Excellence: Delivering exceptional, whole-person medical care in everything we do.
Integrity: Inspiring trust through personal guidance (being practitioners of everything we preach).
Stewardship: Relentless management of the health matters entrusted to us by patients and unwavering pursuit of patient advocacy.
Creativity: Courageous innovation; healthcare is changing and we're changing with it.
Mission
Our mission and the reason we exist is to help patients feel their best and live longer with optimal health, energy, and quality of life; we do this by providing exceptional, personalized medical care with a strong focus on creating health and preventing illness and by utilizing the most advanced, evidence-based medical research; we strive to be the leader in personalized, holistic medicine.
Vision
Our vision is to provide the best personalized patient care in Florida, completely unrestrained by the insurance system; to revolutionize patient-centered healthcare; and to radically alter the way patients take charge of their health and well-being.
Providing a professional, individualized, accessible and holistic approach to patient care.
Spending quality time with patients to get to know our patients and to thoroughly understand their concerns and objectives.
Providing health related solutions that benefit the patient and not the healthcare system.
Looking for the root cause of concern rather than just treating symptoms with pharmaceuticals.
Providing compassionate, outstanding, and honest medical care while eliminating the restrictions of the healthcare system.
Being accountable to our patients and to one another for every decision.
Establishing a long-term relationship with each patient through mutual partnership.
Creating an uncomplicated, adaptable, convenient, professional, and friendly environment for patients and team members.